Anderson Tuftex – Hardwood Floors Finished with Intention
We install a lot of hardwood floors at Flowers Flooring. It's by far one of our most popular flooring types that we sell at the showroom and install in Charlotte area homes. One of the most common questions our sales team gets when it comes to selecting a hardwood floor is will it scratch easily? While many hardwood floors may look alike, they certainly don't perform alike.
Anderson Tuftex created Luster-Lock Ultra, a hardwood floor finish that allows homeowners to choose hardwood with no worry of regret. Luster-Lock Ultra provides superior resistance to scuffs and abrasions, so homeowners can feel confident that each hardwood board will fit both your style and lifestyle for years to come.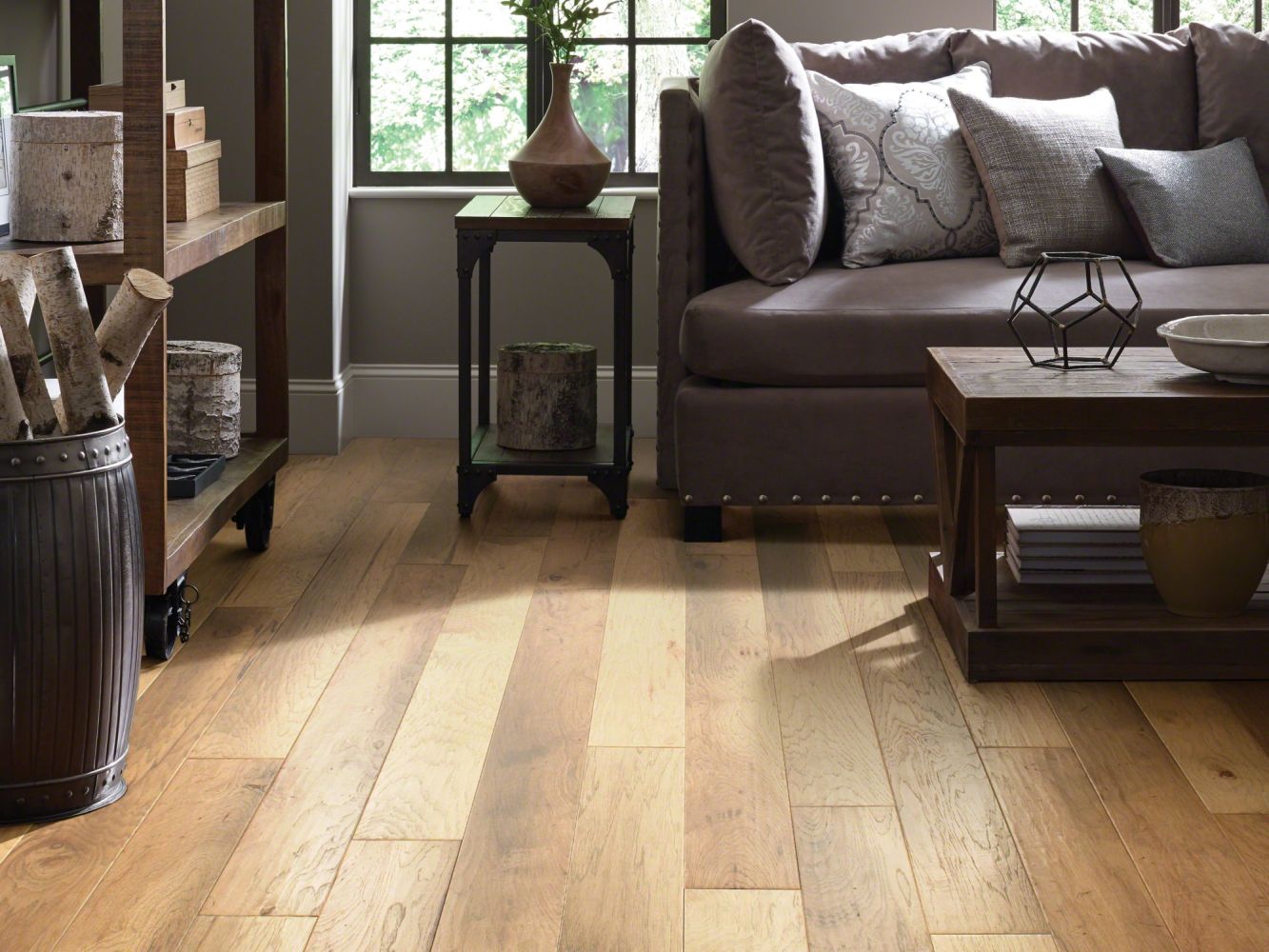 Anderson Tuftex's Luster-Lock Ultra finish has micro-sized crystals of ceramic and aluminum oxide suspended in the finish. These crystals can be found in other products such as sandpaper, computer chips, abrasives and even toothpaste. This technology has proven to make Anderson Tuftex hardwoods more resistant to scuffs and abrasion than other competitive hardwood floor finishes.
Luster Lock Ultra Finish Key Features:
1. Six times more resistant to scuffs and abrasions than other hardwood brands.
2. Tested to stand up to over 1,200 scuffs to look new longer.
3. Five layers of polyurethane, a layer of aluminum oxide, and stain along with Anderson Tuftex's proprietary finish.
"The finish on a hardwood can make all the difference with wear and tear on a floor. We always steer customers with children, pets or high traffic on their floors to a hardwood with Luster-Lock Ultra by Anderson Tuftex,' says Jeremy Flowers, owner of Flowers Flooring. "The finish can make or break a new floor and will determine if your floor looks new for years to come. Let's face it, our floors take a beating. Why not select a floor that can keep beating back with the added protection of Luster-Lock Ultra.'
Click here to view hardwood by Anderson-Tuftex
Flowers Flooring is a sales and installation flooring provider located in Cornelius, NC. We service the entire Charlotte metro area including Mooresville, Ballantyne, Rock Hill, Concord, Kannapolis and much more. Visit our showroom today to view carpet, vinyl plank, laminate, hardwood, and tile samples. Call to schedule a free in-home estimate (704) 445-7750. Our estimators will bring the samples to you so that you can shop for flooring from the comfort of your own home.